Rhino Products engineer many solutions to fully utilise your van. We can fit your van with their products, so at the time you collect your new van, you can put it straight to work.
If you'd like to purchase any of the Rhino Products for a vehicle you already have, then we can cater for that as well.
Many of the racking systems are bespoke to the make and model of the van, if you'd like to send us the details or registration number we can supply to with our best price. However you will find some products which are universal across the range, and those can be purchased below.
---

Aluminium Rack
Designed and manufactured in the UK, the Aluminium Rack is made from the combination of Aluminium and advanced polymer based composites, which means it's built to be tough, and yet is still up to 25% lighter than a steel equivalent.
The sleek and modern design combines strength, aesthetics and aerodynamics to create a rack that truly means business.
Carefully planned and constructed, the Aluminium Rack uses highly robust aluminium material, that's lightweight, corrosion resistant and durable.
---
Modular Rack
The Modular Rack is a fully welded, heavy duty system that allows quick and easy installation using bolted together modular sections.
The rack includes a full width front aerofoil that significantly reduces overall wind noise and drag as well as a full width roller system that aids loading and unloading.
All racks enable the transportation of 8′ x 4′ boards.
---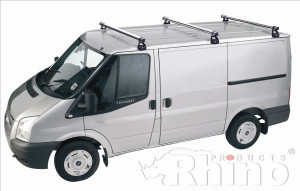 Delta Bars
Fuel efficient bar design!
The Delta Bars System combines the benefits of a modern aerodynamic profile shape to minimise wind noise and significantly reduce fuel consumption.
As well as the above, the Delta Bar System retains the virtues of strength using light yet strong high-tensile alloyed steel.
The system offers superb strength and versatility for the transportation of loads, supported by an excellent array of optional extras.
---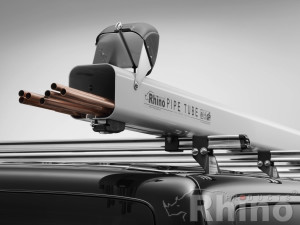 Pipe Tube
The Pipe Tube incorporates strength, style and security to provide the best method of transporting copper pipe, conduit or similarly lengthy materials.
Innovative design and high specification materials have ensured the Pipe Tube has passed a rigorous testing process.
The Pipe Tube design enables the transportation of up to 50 x 15mm copper tubes or similar materials.
The Side Mounted Pipe Tube is only available for modular roof racks in combination with a 3 metre Pipe Tube.
£183.74 Including VAT (collection required)
---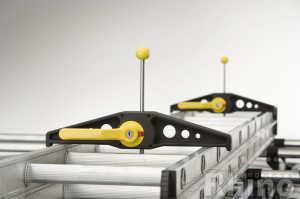 Safe Clamps
SafeClamp® incorporates strength, speed and style to provide a revolutionary ladder clamping system.
SafeClamp® uses a composite beam structure and stainless steel anchor hook which offers high strength whilst providing excellent corrosion resistance.
The innovative one touch clamping method (patent pending) ensures that the operation is 5 times faster than traditional screw-down ladder clamps.
Supplied complete with key locks, 2 keys supplied
£52.45 Including VAT and Delivery